Mark your Calendar and tune into WTTY 97.7 on January 29, 2016, from 10:00 AM to 1:00
We promise it will be WORTH the listen!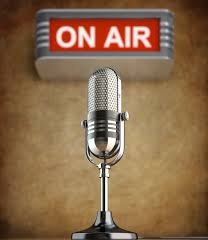 WTTY 97.7 is going to Broadcast LIVE from the Sylvester – Worth Chamber on Friday, January 29 from 10:00 AM till 1:00 PM.   So stay tuned to MY FM and join in on the fun… it will be "WORTH" your time!!
Let us tell you why it will be "Worth" you time. We are going to have the movers and shakers as our guest speakers. Karen and the directors of the Chamber will be the MC for the day's events. We are going to tell everything good, great and better that is going on in Sylvester-Worth County for the new year 2016. There will be live short interviews on WTTY 97.7 telling why WORTH County is Worth your visit, and/or consideration in relocating your residence or business.
The interviews will last from 5 ­ 7 minutes and we will be highlighting all the great things to come in the New Year.  Let's just say it's "worth" your time to tune in and listen.   So mark calendars for January 29, 2016 from 10:00 AM till 1:00 PM and tune in!
For more information about the interviews please contact the Sylvester-­Worth County Chamber of Commerce, 229­776­7718. To advertise for this event, or to be a sponsor, for the day, contact WTTY at 229­-425­-9323.